Join PETA Latino's Action Team and Help Animals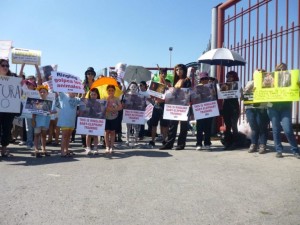 Join PETA Latino's Action Team today to be a part of the growing movement to help animals. When you sign up below, we will contact you about upcoming events and ways to get involved in your community as well as with breaking news, urgent action alerts, occasional instances of animals in your area who are in distress and in need of help, and tips on how you can improve the lives of animals every day.
Whether you like to be out on the front lines or you prefer to work behind the scenes, PETA Latino's Action Team has everything that you need to continue the great fight for animals. Remember: Every action counts.
Please take a moment to fill out the form below—your involvement is crucial to our work for animals, and we need your help to win more victories for them.
Got questions? Contact us!
All fields in bold are mandatory.
By submitting this form, you are agreeing to our collection, storage, use, and disclosure of your personal information in accordance with our privacy policy as well as to receiving e-mails from us.