Ask Mexican Medical School to End Cruel Experiments on Dogs!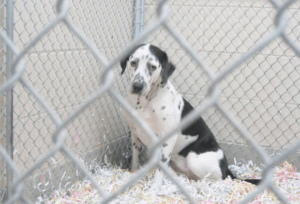 For years, the Instituto Politécnico Nacional (IPN) in Mexico City, Mexico, has been obtaining dogs from local animal shelters to be cut apart and killed in crude surgical training laboratories at the school. Following a complaint from a distraught student, PETA has contacted school officials to let them know that 98 percent of medical schools in the United States—including prestigious institutions such as Harvard and Yale universities—have completely ended the use of animal laboratories to train medical students in favor of computer simulations, life-like manikins, and clinical training. PETA has even offered to donate simulators to replace the use of dogs and other animals at IPN. IPN students are also putting pressure on the school to end these cruel laboratories, including with a recent protest on campus.
Please use the form below to urge IPN's president to replace the current animal laboratories with humane, non-animal teaching methods. Polite comments can be sent to:
Doctor Yoloxóchitl Bustamante Díez
General Director
ybustamante@ipn.mx
Feel free to use our sample letter below, but remember that using your own words is always more effective.
Subject: End Cruel Dog Labs at IPN's Medical School!
Text: I was dismayed to learn that Instituto Politécnico Nacional's medical school is still tormenting and killing dogs in cruel surgical training laboratories. Ninety-eight percent of medical schools in the United States—and all programs in Canada—do not use any animals to train future doctors. I urge IPN join them by modernizing its medical student training program to replace experiments on animals with simulators and other humane methods.