January 2013
When Animals Must Be Rescued From a 'Rescuer'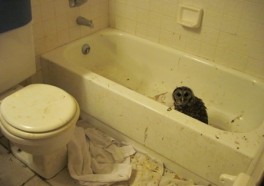 Many out-of-control hoarders use rescue as a pretext, causing massive suffering for the animals who fall into their hands.
Victory! United Airlines Stops All Shipments of Primates to Laboratories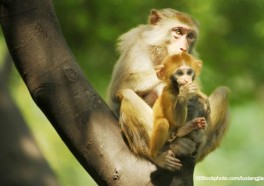 An exciting victory means that now, not a single North American airline will transport primates to be abused and killed in experiments.
Paul McCartney famously said, "If slaughterhouses had glass walls, everyone would be vegetarian." So an intrepid group of animal advocates found a way to bring the slaughterhouse to the sidewalk. Every Saturday night, volunteers Jennifer Mennuti and Boyd Weidman screen PETA's "Factory Farming in 60 Seconds Flat" for passersby on Miami's busy Lincoln Road.
Causar sufrimiento nunca debe ser considerado "normal" - Benjamin Sofonías

"Los animales tienen corazones que sienten, ojos que ven, y las familias que cuidar, al igual que usted y yo." ~ AD Williams "

Al igual que uno quiere la felicidad y nos asusta el dolor, al igual que queremos vivir y no morir, los animales también sienten lo mismo <3