February 2013
'Glass Walls' Goes South of the Equator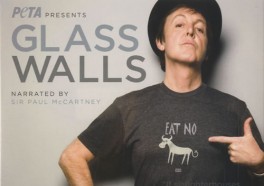 Compassion for animals transcends all languages and nations: PETA's "Glass Walls" was shown at the Film Festival for the Animals, in Curitiba, Brazil.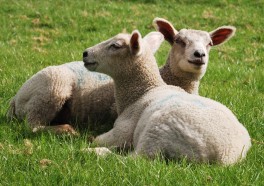 Many people have an idyllic image of happy sheep roaming green hills, but as with any industry that profits from animals, money always comes before the animals' well-being.
What better way to say "Be mine" to your valentine, than with sugar-kissed words of love?
Causar sufrimiento nunca debe ser considerado "normal" - Benjamin Sofonías

"Los animales tienen corazones que sienten, ojos que ven, y las familias que cuidar, al igual que usted y yo." ~ AD Williams "

Al igual que uno quiere la felicidad y nos asusta el dolor, al igual que queremos vivir y no morir, los animales también sienten lo mismo <3