Colombian chef shares his favorite vegan recipe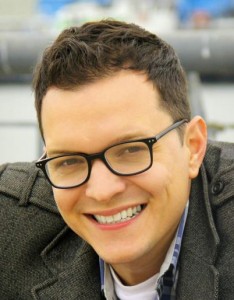 As Latinos, we are proud of the diverse cultures of our countries. Here at PETA Latino, we know that there is no better way to celebrate our Hispanic heritage than through food. During September and October, we come together to celebrate the history of each of our Hispanic countries. We are proud to introduce you to Alex Carabaño, a Colombian vegan chef who was raised in New York. Alex has a vegan restaurant in New York City and is also a standup comedian who inspires other Latinos to live a healthy life full of compassion.
1. Tell us about your experience as a Latino chef and about your restaurant.
Well, my father was born and raised in Colombia. We grew up visiting the country, drinking Manzana and aguardiente (well, the aguardiente happened as we got older, of course!), and eating Colombian food. It has been a great experience to be in the food industry. I love to see the reactions people have after trying our food, especially when they are skeptical because nothing contains meat. I am always tempted to say, "See? I told you so!"
2. How long have you been vegetarian, and what inspired you to change your eating habits, the way you think about animals, and your lifestyle?
I have been a vegetarian for five years now. I am an animal lover, and I hate to think that I am supporting cruelty to animals. Also, like most Latino families, many of my family members suffer from heart disease, so it was a win-win decision.
3. How does your family feel about you being vegetarian, and how did they react when you told them you were giving up meat?
Well, like with most Latinos who go vegetarian, my family was confused at first. Actually, they were scared! They reacted like I was coming out of the closet! Now that they've been educated, they are perfectly fine with it. They even have some favorite items from our menu. My father loves our "BLT" hero.
4. What kind of vegan dishes do you make in your restaurant?
We specialize in empanadas, but we also make things like veggie lasagne, quinoa with curried kale and chickpeas, raw nori rolls, and even a chipotle seitan wrap. Every item is delicious. The best part is knowing that we are offering to the public food that is both cruelty- and cholesterol-free.
5. What would you say to other Latinos who want to change the way they eat or their lives?
I would just say go for it. Stop making excuses and think about all the benefits. Also, stop worrying about what others may say. It's time for us to change and live healthfully. Also, animals are not on this planet to suffer. Animals feel pain and express emotion more than you can even imagine.
Favorite V Spot Recipe: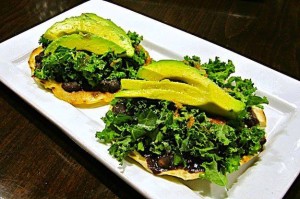 The V Spot 
156 Fifth Ave. Brooklyn, NY 11217 718-928-8778
The V Spot instagram
Related Posts