The Ultimate Vegan Mexican Food Guide
Written by Annie Leal
Vegan Mexican food exists, and it's super-easy to find. Just follow these tips:
1. FAST-FOOD RUNS
At 9 a.m.:
Cereal is for boring, serious people. Mexican food is for warriors—or just very hungry people.
Hit up Del Taco on your way to class and pick something from the following vegan breakfast options:
1 p.m.:
Need a pick-me-up? Hit up the happiest place on Earth: CHIPOTLE!
Make ANYTHING on the menu vegan by asking your server to hold the cheese and sour cream. If you live near a location serving tofu-based Sofritas, then do yourself a favor and get one!
At 2 a.m.:
So, the party was awesome, but now you're starving and nothing in the entire world sounds better than Mexican food. Go to Taco Bell and choose one of these options:
2. EATING OUT
Don't panic when eating out at a Mexican restaurant. Just follow these easy tips:
If you can, call the restaurant ahead of time and ask if its beans contain lard. If they don't, you will most likely be able to make anything on the menu vegan by substituting beans for meat and asking your waiter to hold the cheese and sour cream.
Potatoes are your best friend. Make a super delicious meal by asking if the chef can make potato tacos and top them off with vegetables and a ton of guacamole.
Guacamole, salsa, and chips. That's all we really need in life.
3. STREET FOOD
No time to stop by a restaurant? Chances are there's Mexican food available right on your street. Try these ideas:
Stop by the fruit cart and get a bag of super-fresh fruit topped with chili powder and lime juice. Oh, heaven!
White corn on the cob with chili powder and lime juice will make you cry out of joy. Get home and add some Veganaise for extra deliciousness. More Mexican street food finds:
Ask the taco stand if its beans are lard-free and start eating.
4. DESSERT
Got a sweet tooth? ALL THESE CANDIES ARE VEGAN:
Have a Mexican market near you? Try Barritas Marinelas, which are perfect little pastries with a pineapple or strawberry filling.
5. EATING IN
If you just got up from a siesta and don't feel like going out, try these delicious vegan options:
These are vegan, too:
Make some vegan carne asada flautas with Gardein's Beefless Tips…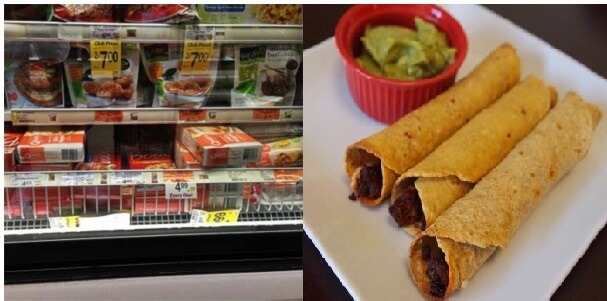 … and a delicious quesadilla with GO Veggie!'s Mexican Style Shreds.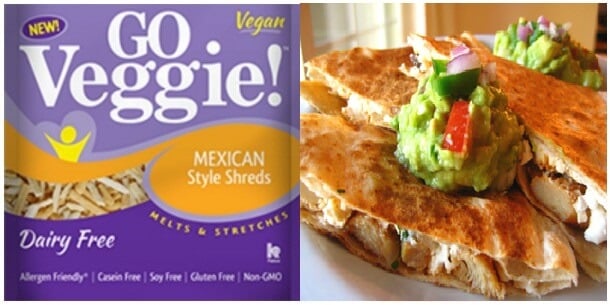 Need some more inspiration? Check out our favorite recipes:
And don't forget: