Victory! Another City Bans Bullfights
In another historic victory, the mayor of the city of Concepción in Peru supervised the demolition of the city's bullring, putting a sad chapter in the city's history to rest once and for all.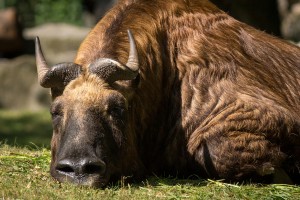 In June 2012, Mayor Jesus Chipana, along with the majority of the City Council, declared the city anti-bullfighting and passed a motion stating, "Concepción is a city sensitive to animals and to the treatment they should receive, and we object to becoming a show for the suffering and death of a living being."
Mayor Chipana joins many other South American leaders who have condemned stabbing bulls to death in arenas. Around the world, opposition to bullfighting is growing. In July 2010, Catalonia's Parliament banned bullfighting, and in May 2013, the Mexican state of Sonora did the same. In October 2013, France's Green Party introduced a proposal to ban killing bulls. In 2011, Ecuador banned killing animals for entertainment. From 2008 to 2013, attendance in Spanish arenas fell by 40 percent. In 2008, about 3,300 bullfights were held in Spain, but in 2012, they dropped to fewer than 2,000, and it's expected that fewer than 500 bullfights will be held there in 2013.
The day is quickly coming where no bull will have to suffer and die in a bullring.
Related Posts